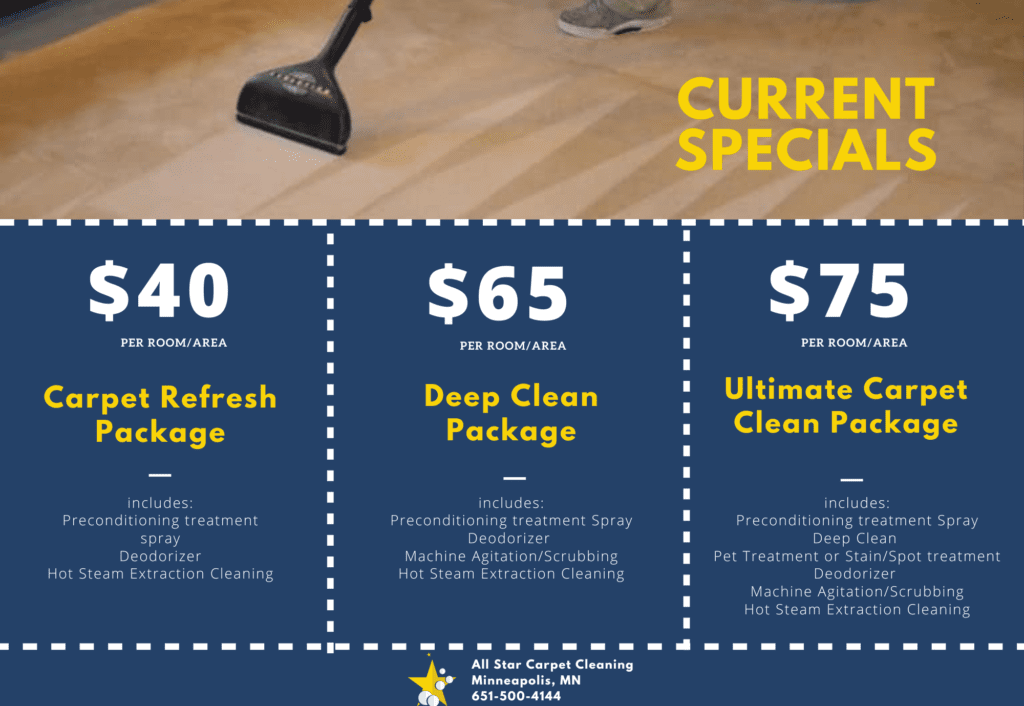 When you want it done right, call All Star Carpet Cleaning!
When you need it fresh and clean, call All Star Carpet Cleaning! Our team stands behind our 100% Satisfaction Guarantee – you can trust that we'll arrive on time, complete the job to your satisfaction and leave your home or business looking and feeling fresh and clean! All Star Carpet Cleaning serves residential and commercial properties across the entire Twin Cities Metro area. We are committed to providing the best service to our customers and we offer a 100% Satisfaction Guarantee. Locally owned and operated since 2016.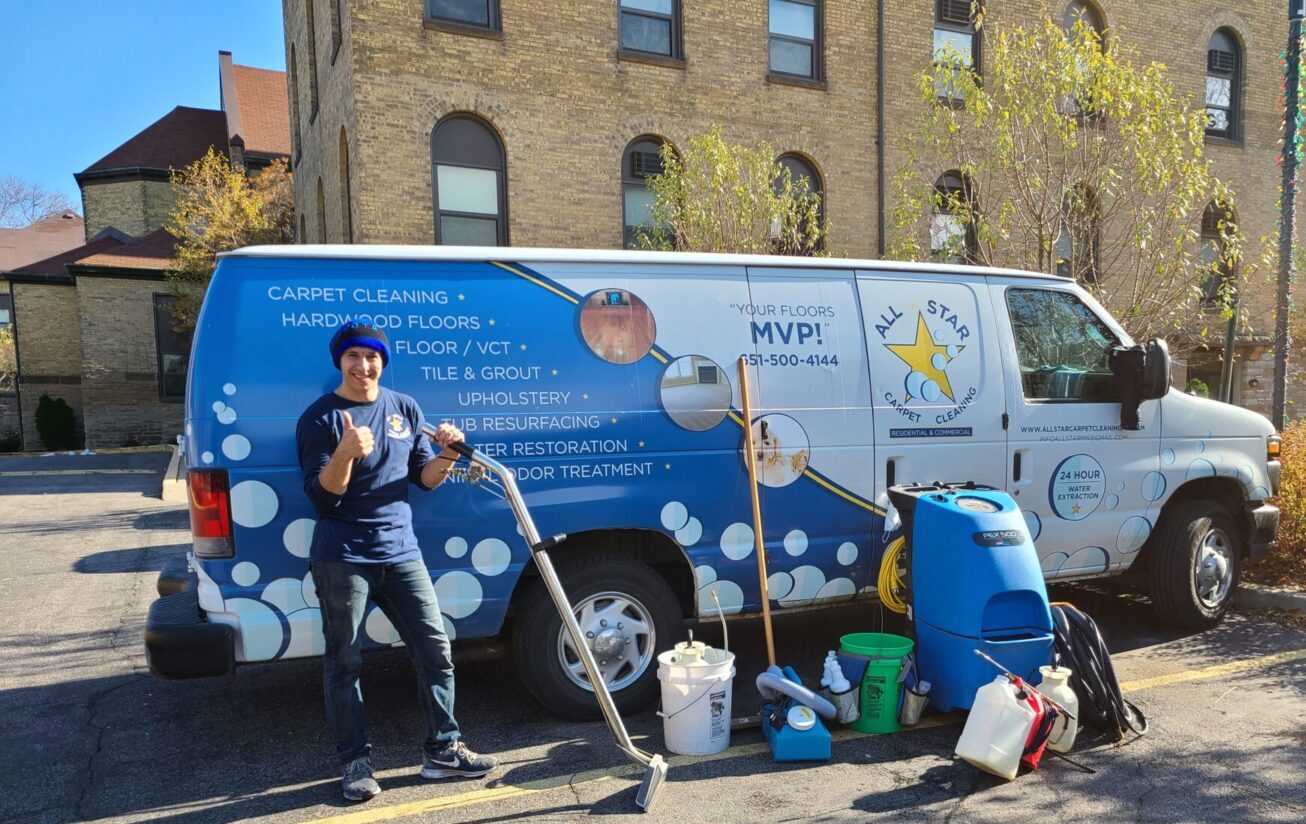 All Star Carpet Cleaning Team's Commitment to You:
We use the best quality products and equipment to clean your surfaces. We choose organic, non-harsh chemicals, meaning your family and pets aren't exposed to harsh chemicals
We hire dependable, trustworthy team members who are committed to delivering excellent customer service.
We work all over the Twin Cities Metro Area and offer scheduling that meets your needs.
We are locally owned and operated and enjoy serving the community we call home.
12+ years of experience, in business since 2016
Licensed and Insured
Residential and Commercial
We Serve Minneapolis/ St Paul and Surrounding Suburbs
We serve the entire Twin Cities Metropolitan area. Additional deposits required for clients outside of 35 mile radius from Minneapolis.